Brewery tours and Tasting Shop hours
Guided tours of sake, soy sauce and miso breweries are offered in Japanese (30 minutes) for visitors every day at 11:00 and 14:00. No reservations are necessary for Japanese tours but groups of more than 15 people require reservations in advance. English guided tours are also available by reservations. Please book reservations at least 1 week in advance. Our products are available for tastings at our Shop.
Please contact our office for guided tour reservations:
・E-mail: info@kodamajozo.co.jp
・Tel: 018-877-5772 (Mon-Fri 9:00 – 16:00)
・Fax: 018-877-2104


Office is closed on weekends and national holidays. We will not be checking incoming emails on closed days.
Tasting Shop hours: everyday 10:00 – 16:00 closed on December 31 and January 1-3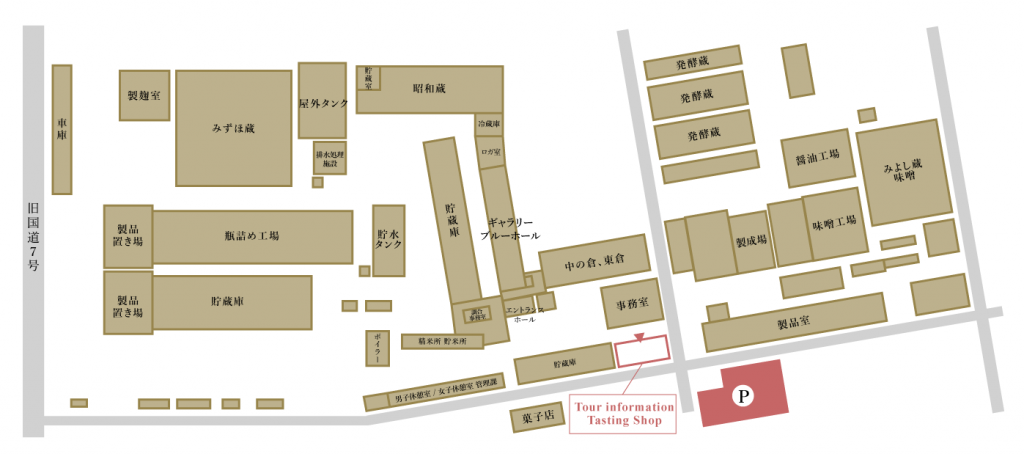 Access
by Train
Take northbound Ou Honsen line from JR Akita Station for about 30 minutes to JR Ugo Iizuka Station. Brewery is an 8-minute walk from JR Ugo Iizuka Station.
by Car
From JR Akita Station: 40 minutes
From Akita Airport: 40 minutes by using Akita Expressway northbound to Showa-Oga Hanto Peninsula exit.